Logic Puzzles | Add'em Up 01
Level: Intermediate
Can you find all the missing numbers?
Fill in any positive or negative numbers you want to have all the numbers add up correctly in all directions.
Slide left to see the answer, but don't do it right away. Think about it first!
Are you serious about keeping your brain fit?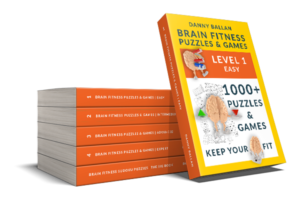 Check out my Brain Fitness Puzzles and Games book series.