English Plus is the podcast you're looking for to learn English, learn about interesting topics in English, enjoy great stories, and much more.
If you don't want to miss anything I post on English Plus Podcast, join my mailing list,  get a weekly summary and never miss a thing!
Wanna Listen to Certain Topics or Series?
If you want to listen to certain topics or series from English Plus Podcast, check out Topics to listen to what you're interested in the most!
I am a podcaster, writer and musician on a mission — to bring value and entertainment to as many people around the world as possible. I try to achieve that through my podcast, English Plus, and through my online courses, books, music and everything I do.
I'm glad to meet you and please feel free to contact me anytime you want using my email danny@englishpluspodcast.com
While you're on the website, check out the episodes on a variety of topics, and also don't forget to check out my online courses and books in the store.
Never Stop Learning with English Plus Podcast and me, your host Danny!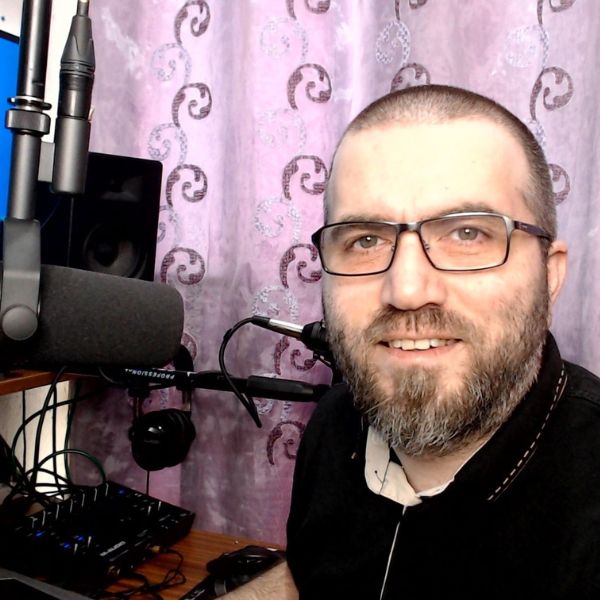 Podcaster, Writer, Musician
English Plus Short Reads
Do you want to enjoy new 3-5 min short reads every day, learn about a variety of topics and improve your English? Check out English Plus Short Reads.
English Plus Video Series (Coming Soon)
Learn English and enjoy great stories with English Plus Video Series. You will watch videos, learn new words and discuss with English Plus Videos.
English Plus Book Club (Coming Soon)
We will explore a new book every month. You and I will enjoy reading, analyzing and savoring some of the best books every written.
Wanna take your learning to another level, check out my online courses!
Never Stop Learning!
English Plus Educational Books
Take a Serious Step to Build Your Vocabulary and Keep Your Brian Fit!
Never Stop Learning!