Logic & Math Puzzles | Add'em Up 03
Can you find all the missing numbers?
Instructions: Fill in the missing numbers making sure that all of them add to the totals in all directions.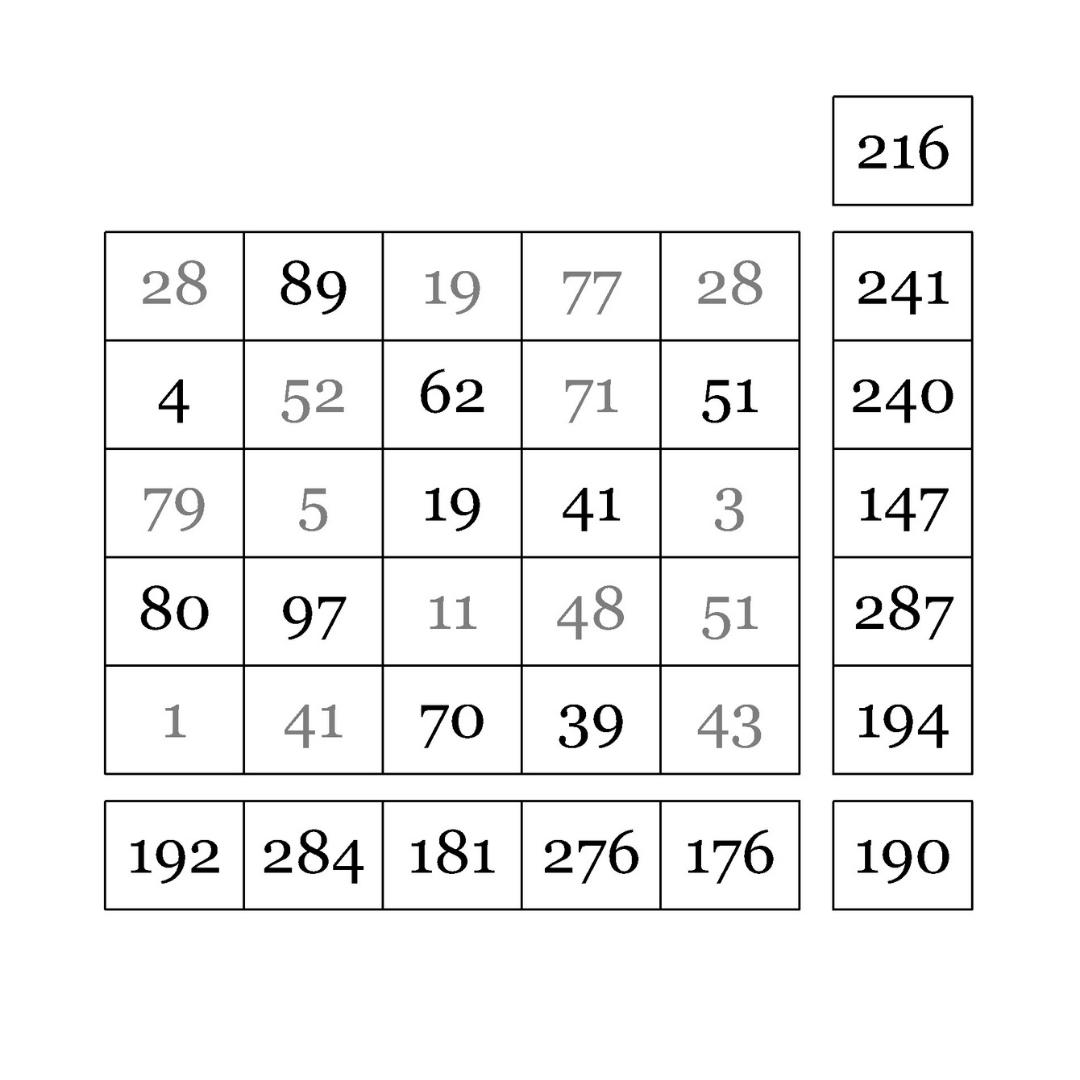 Slide left to see the answer, but don't do it right away. Think about it first!