Logic & Math Puzzles | Magic Square 03
Can you find the magic number?
Instructions: You have to add unique numbers and they all have to add up to the magic number in all directions.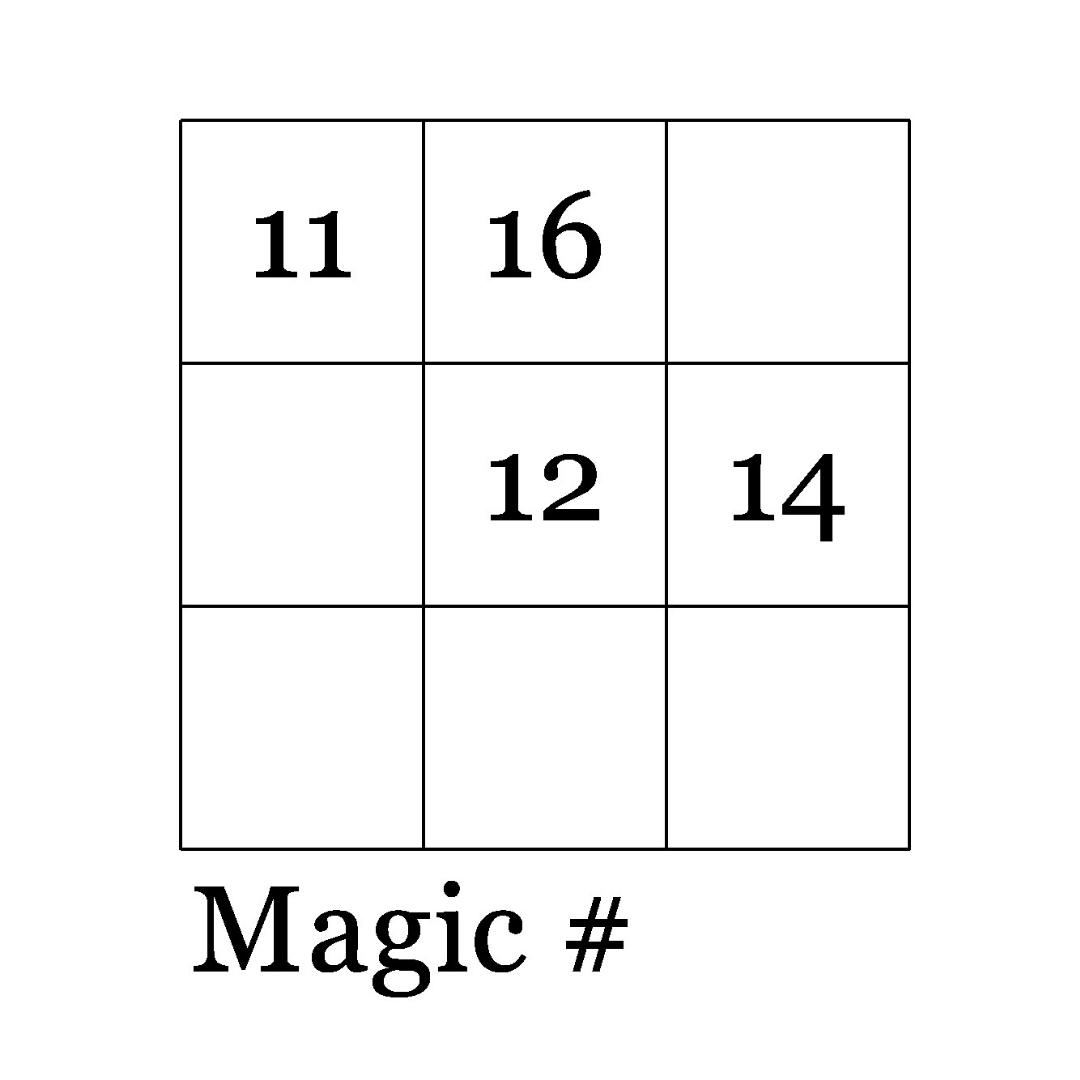 Slide left to see the answer, but don't do it right away. Think about it first!