With English Plus Podcast, build your vocabulary in context, learn about great stories, expand your business knowledge, enjoy great series and don't miss out on our special reports.
[spreaker type=player resource="show_id=5130352" width="100%" height="600px" theme="dark" playlist="show" playlist-continuous="false" chapters-image="true" episode-image-position="left" hide-logo="false" hide-likes="false" hide-comments="false" hide-sharing="false" hide-download="true"]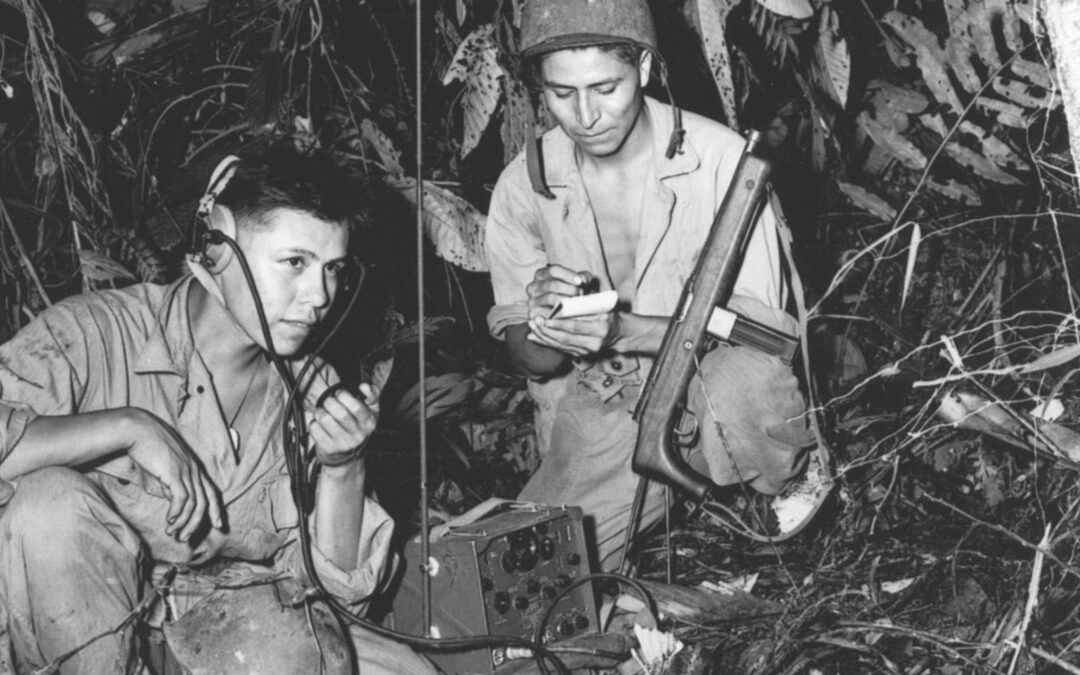 Learn 10 new words in the context of The Navajo Code Talkers, and get to practice what you learn on the website. Take your English vocabulary to the next level.